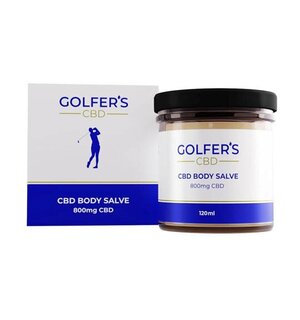 Membership at Chislehurst GC
We are proud to be a members' club that is run by its members for its members. Read more.......
Green Fees 2020
Chislehurst Golf Club is happy to entertain visitors on an all day or part-day basis, however play without a member is restricted to weekdays only. Read more.......
Golfer's CBD Body Salve

view other products
This body salve works as an anti-inflammatory, helping relieve aches & pains. It's particularly effective for easing symptoms of arthritis, joint pain and back pain.
Over-18 only
Certified THC free
Produced in the US in a GMP-compliant facility

Apply a thin layer to any sore or aching part of your body, thoroughly massaging it into the affected area to help reduce pain quickly for excellent post-round recovery. This helps you enjoy playing more often and feel better in your everyday life.
Key features and benefits:
Available in 60ml & 120ml options
60ml has 400mg of CBD, 120ml has 800mg of CBD
Ingredients: Cannabinoid-rich hemp extract, essential oil, organic geranium oil, organic rosehip oil, organic argon oil, organic beeswax & organic coconut oil
To try this out for yourself, simply click the button to reserve your CBD Body Salve.