Motocaddy M1 DHC Electric Trolley
---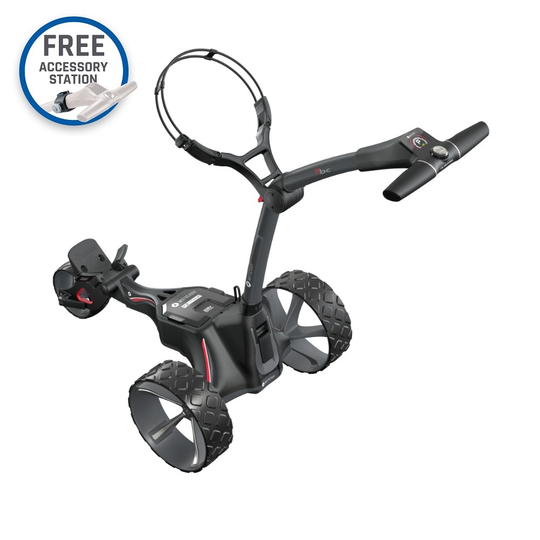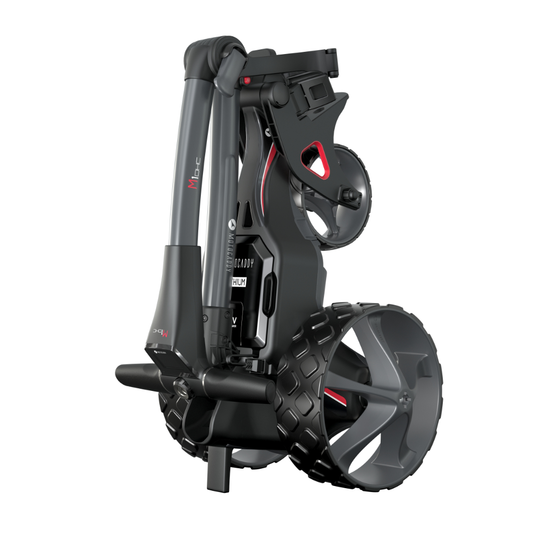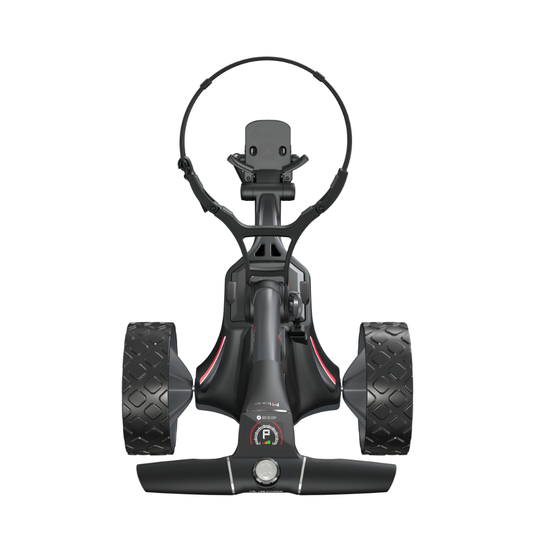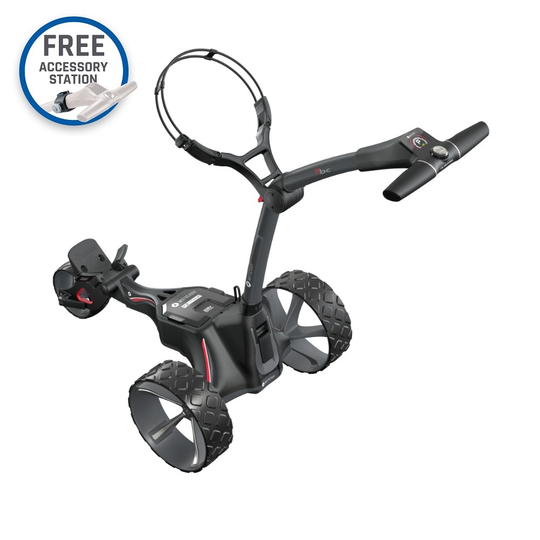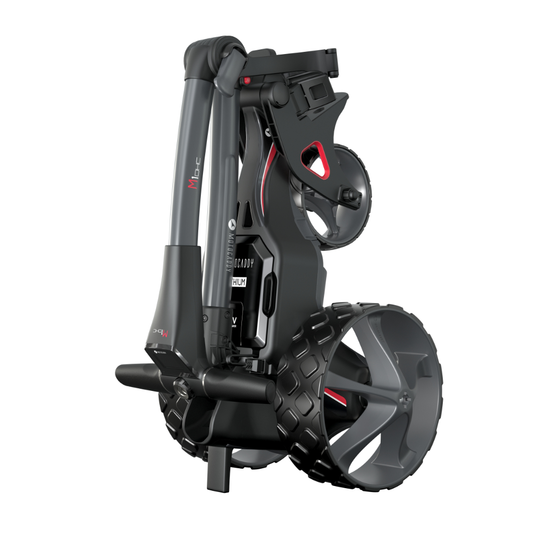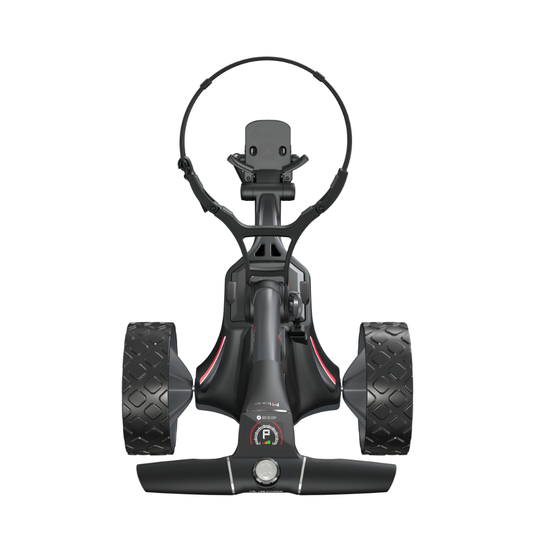 Motocaddy M1 DHC Electric Trolley
Paul Eastwood
The compact M1 DHC takes the impressive features offered by the easy-to-use M1 and adds Automatic Downhill Control (DHC), all terrain DHC wheels and an electronic parking brake. Nice!
DHC is a relatively new concept to electric trolleys but it plays a vital role in maintaining your trolley's speed when going down a slope. So, if you tend to play on hilly golf courses or want a trolley that'll safely get you round one in the future, the M1 DHC is a great option.
Key features and benefits include:

Includes FREE accessory station
Downhill Control (DHC) for a constant speed when moving down a slope
Electronic parking break keeps trolley stationary on undulations
SlimFold design enables the M1 DHC to fit into the smallest car boots
Anti-glare LCD display improves user interface
Adjustable Distance Control up to 45 yards
Nine speed settings, speed indicator and battery meter
Super lightweight, waterproof Lithium battery
Simple, fully-adjustable handle height for optimised comfort
EasiLock compatible to secure attach your bag to trolley
Want a simple-to-use electric trolley that'll get you round any course in the world without a sweat? Reserve the M1 DHC today.

Contact
---