The golden combination
What would you say if we could show you a way of achieving greater accuracy and longer distance from the tee? You would say yes, right? Well, here's your answer…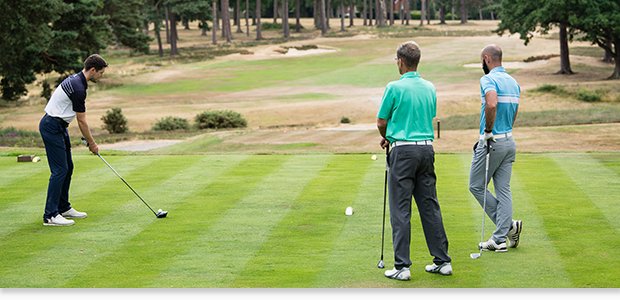 Have you been custom fitted?
First things first, the easiest way to achieve the holy grail of long, straight drives is to find the middle of the clubface every time, which is easier said than done for most of us. Following that, it's all about launching your drives high with a low spin rate.
Simple, right?
It doesn't matter how fast or smoothly you swing, if the clubhead and shaft are a bad match for the way you play, your chances of sending a perfect drive into the air will be seriously hampered.
So, the very first thing we need to do is get you fitted correctly. During the process, we will chat about your game, watch you hit some balls, and assess what you have told us in order to find the right shaft/head combination for your game.
One option that we will definitely try is Lynx's Black Cat driver.
This driver has been updated for 2019 and we've seen some incredible gains already. An adjustable weight allows you to adjust your launch conditions for optimum performance.
So, rather than going for the easy online purchase, come down to the club for an enjoyable custom fit session with a member of the team.
Back to Articles
Membership at Chislehurst GC
We are proud to be a members' club that is run by its members for its members. Read more.......
Green Fees 2020
Chislehurst Golf Club is happy to entertain visitors on an all day or part-day basis, however play without a member is restricted to weekdays only. Read more.......