Fundamentals - Part 2 - Ball Position
When you've been playing golf for many years, it's easy to set-up to the ball in a way that feels natural without much thought. However, without a proper pre-shot routine, our ball position can easily move to a place that's doing more harm than good.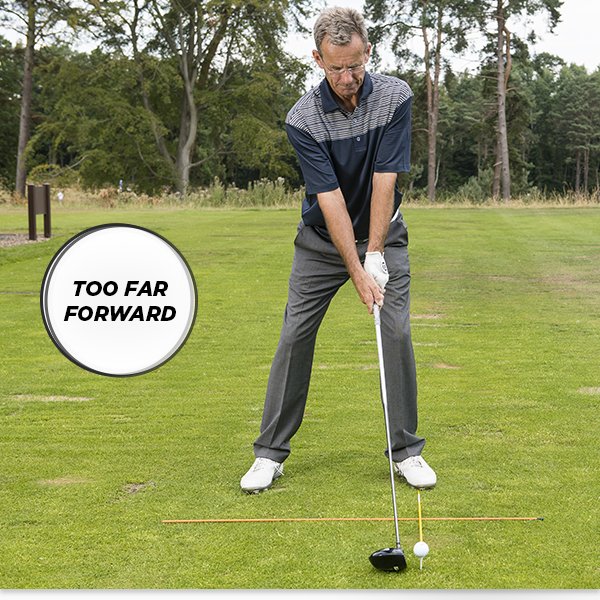 Keep an eye on things
As in last week's article on alignment, the easiest way to check your ball position is by placing a club or stick on the floor as in the image above.
If you're unsure about where the ball should be positioned within your stance with any club in your bag, send us a message or a photo and we'll get back to you.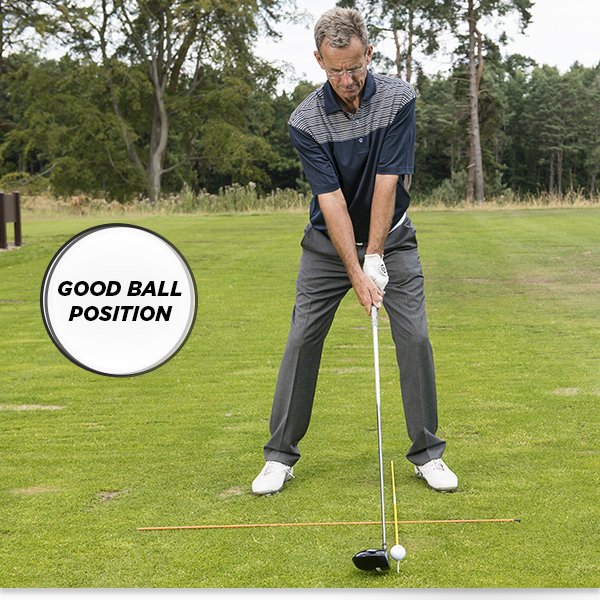 Pre-shot routine is key
This drill is perfect for when you're practicing on the range but out on the course it all stems from your pre-shot routine. Not only does this help with your fundamentals such as ball position and alignment, but it'll also help you if you're feeling particularly nervous. Again, get in touch with us below if you'd like to discuss your pre-shot routine or anything golf-related.
Back to Articles
Membership at Chislehurst GC
We are proud to be a members' club that is run by its members for its members. Read more.......
Green Fees 2020
Chislehurst Golf Club is happy to entertain visitors on an all day or part-day basis, however play without a member is restricted to weekdays only. Read more.......