Clothing & Footwear
Made-to-play golf jackets
---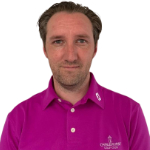 You could argue that the difference between jackets and golf jackets is simply the level of performance, but if you dig a little deeper, you'll see the amazing amount of detail that goes into making golf jackets that give us what we need.
If you're looking for an authentic golf brand with a reputation for great golf clothing, look no further than ProQuip. This is evidenced in its quilted jackets, and we're going to dive into the details of its women's Pro-Flex EVO 2 Thermal Quilted golf jacket to discover what goes into these industry-leading designs.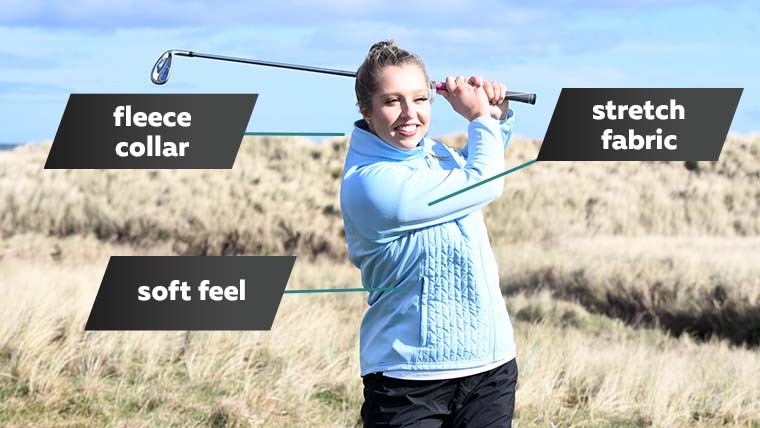 Soft outer fabric
By using soft fabric, ProQuip is able to give you unrivalled comfort both as you walk and in your golf swing. However, one huge benefit that often goes unnoticed is the lack of distraction in your swing; eliminating noise that can make it hard to focus on the shot.

Micro-fleece collar
By adding a micro-fleece collar to the jacket, this design adds that little extra bit of protection from the cold and the wind. It may seem a small detail, but if you don't have it you quickly realise how much of a difference it makes.
Stretch fabric
Speaking of swinging your clubs, the stretch fabric is critical to letting you hit every shot without restrictions. This makes a world of difference when it comes to staying comfortable through 18 holes and however many shots you need.

All of these subtle features combine to give you a fantastic on-course experience. There truly is no compromising on quality, comfort or performance. If you're after a new jacket that you can trust, pop by the shop to see our ProQuip range.