Chislehurst Golf Club, founded in 1894, has an 18 hole course situated within 70 acres of beautiful parkland in the heart of Chislehurst, only 11 miles south east of Central London. The course is a truly demanding test of accuracy rather than length, and will challenge golfers of all abilities, consistent with the design influences of the great Harry S Colt. It possesses a charm quite distinctively its own.
Paul Eastwood - Head PGA Professional
My name is Paul Eastwood and I joined Chislehurst in May 2010 as the Head PGA Professional. My retail experience was gained while spending over ten years at a 36 hole golf club running a busy outlet. I am aware that we live in a very competitive retail world and that, with so many options to purchase golf equipment through many channels, it can be difficult to find the right options for you. My experience has taught me that I can provide competitive prices as well as great service while in the friendly environment of Chislehurst Golf Club. Together with my team of PGA trained Professionals I am here to answer any queries you might have as well as to help you enjoy your time at Chislehurst Golf Club. We are also on hand to offer technical and general advice where appropriate. Teaching is another service we do provide to anybody of any ability and we are flexible when it comes to arranging appointment times. Whether you are new to the game or an existing player we can accommodate your needs to further your golf. For further information on bookings, teaching or shop advice please don't hesitate to contact myself or Connor.
---
Connor Marsland - Assitant Professional
I started playing the game myself at the age of 12, after the local professional came into my school with some junior clubs and took us to the driving range to get a feel for the game. Since that point I have played ever since. I reached a height of +2 handicap and represented my club, county and country in various different events. I joined the team at Chislehurst golf club in October 2015, having moved down from Lincoln. I moved down with the intention of doing my 3-year PGA qualification while working for Chislehurst Golf Club along side Paul, to become a fully qualified PGA Professional starting in the summer 2017. I turned Professional in September 2017 and I'm looking forward to starting my studies for the next three years in October, allowing me to improve my own teaching abilities and skills, whilst playing the game professionally and helping others to improve their own game as well. I hope to be able to gain my Qualification over the next 3 years here at Chislehurst Golf club and to help aid and improve golfers of all abilities along the way.
---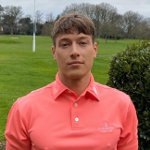 Max White - Assistant Professional
I started playing golf at the age of 5 and up until University, represented Kent county sides throughout my childhood. I attended the University of Birmingham where I studied Applied Golf Management Studies, graduating in 2016. I also gained my full PGA qualification in 2016 and turned professional having reached a handicap of plus 1. Following this, I worked at Quinta Do Lago Golf Resort in Portugal, teaching golfers of all age and ability, and helping to run the academy. Much of my experience was gained working as a teaching and retail professional at Wrotham Heath Golf Club, over the last two and a half years. I enjoyed helping members of all ages and ability to improve their game as well as offer a professional retail experience that would make them feel welcome. I look forward to working here at Chislehurst and meeting you all.
---
Membership at Chislehurst GC
We are proud to be a members' club that is run by its members for its members. Read more.......
Green Fees 2020
Chislehurst Golf Club is happy to entertain visitors on an all day or part-day basis, however play without a member is restricted to weekdays only. Read more.......